Stan Goldberg is one of the foremost comic cartoonists of all-time.  In 2012, he was unanimously elected and inducted into the National Cartoonists Society Hall of Fame.  His professional career began in 1949 with Timely Comics, the forerunner of Marvel Comics.  At Marvel, Stan was the artist responsible for the color schemes of some of the greatest and most popular characters of all-time, such as Spider Man, The Fantastic Four, and the X-Men.
Stan established himself as the #1 artist at Archie Comics during his four-decade association with Archie.  In 2009, Stan was the artist for the wildly popular (and controversial) six-part story, Archie Marries Veronica/Archie Marries Betty mini-series.
We are proud and honored to have Stan Goldberg, the consummate pro, great friend, and outstanding person, as our first monthly interview.
 ***
Sherri: At what age did you realize that you had a talent for drawing?  Did your parents support your decision to make your living in the world of comics?
Stan: As far back as I can remember, there was always a pencil and paper available for me to draw with.  When I was very young, I always had my box of crayons.  I would even sit and draw while I was having my breakfast at the kitchen table.
My parents didn't support my decision to become an artist at the very beginning.  They felt this was not a field in which you could earn a living. Eventually, they did come around and they lived to see my success.
Sherri: How did you get involved with Archie Comics? What do you think about the recently announced upcoming live-action movie?
Stan:  I was working for Marvel comics for almost 20 years.  They were then moving on to superheroes.  I then went to DC COMICS and drew their teen titles.  When I saw the handwriting on the wall, I called Archie Comics.  They knew of my work and asked me to come on over.  The rest is history.  That was around 1970.  I worked for them for over 40 years.
As for the upcoming movie, I can't comment, as I know nothing about it.
Sherri: What are some of your biggest career highlights?
Stan: The biggest highlight of my career was being recognized by my peers and winning the GOLD KEY/HALL OF FAME AWARD in 2012.   Then I was lucky enough to always have work and I continue to have work even now with some new and challenging assignments.
Sherri: Who had the greatest influence on your professional career?
Stan: Who was my biggest influence?  No question about that.  My editor/art director and friend, Stan Lee.  I worked with him for the first 20 years of my career and he set the stage for me to never settle for mediocrity.  This has carried me through for the next 40 years.  Although he lives 3000 miles away, I still sometimes send him some of my new work as I value his opinion.
**Editor's notes**
Stan Lee  (the creator of Spider Man, the Fantastic Four, Iron Man, and the Hulk, among others) and Stan Goldberg have been colleagues and friends for more than sixty years.
Stan Lee and his creation, Spider Man (Stan Lee's on the right):
Click on the link below to see the great Stan Lee's tribute to the great Stan Goldberg:
http://www.youtube.com/watch?v=CteOhLO7lPs&feature=BFa&list=HL1348541343
**End Editor's notes**
Sherri:  What advice would you give to someone with some sort of talent, whose dream is to be something a bit out of the ordinary, such as an actor, an athlete, a writer, or an artist?
Stan: My advice to an aspiring artist is to keep drawing all the time.  Persevere and never settle for your first drawing.  Do the same one in five different ways.  You'll know when you get to the one that pleases you the most.
Sherri: Each month we present tips for people who are either young, inexperienced, naive, or just clueless.  This month's topic is Savings.  Could you suggest a couple of savings ideas that you and your wife, Pauline, have used over the years, but especially when you were first starting out?
Stan:  If you get $1000.00 for a job, and your budget is $900.00, take the $100.00 and bet it on your favorite.  (Just kidding.)  Do put the $100.00 into a saving account, more as your rate increases. The years go by very quickly, so keep improving and making more money so that you can keep building your nest egg.
Sherri: Our readers are very much interested in food and recipes.  What are your favorite foods? 
Stan: My favorite food has always been, and will continue to be, pasta.  I never eat while I'm working.  I'm very disciplined.
***
Samples of Stan's Genius: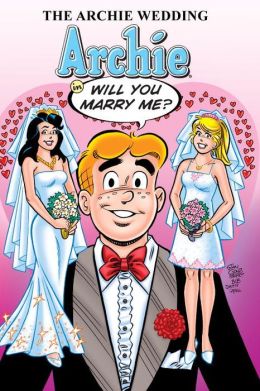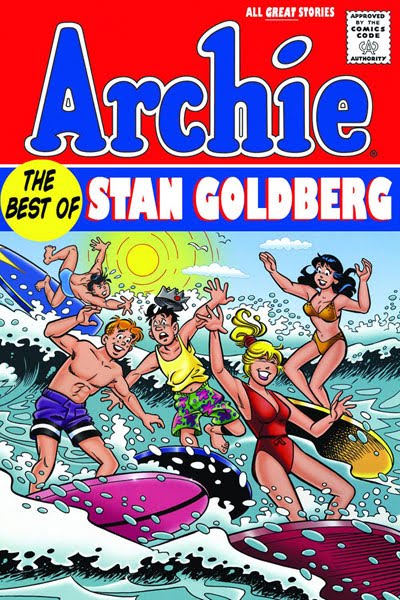 ***
Thank you to our great friend Stan Goldberg for a wonderful interview! To find out who next month's interview is, stay 'tooned to Playing Grown-ups for all the latest info!
Share and Enjoy